Adam Symmons and Technology Data Engineering
June 2022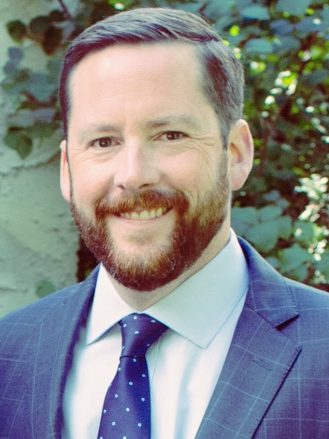 Adam Symmons, Head of Technology Data Engineering, spoke to us about how creating centralized data platforms can help us scale and execute more efficiently, how he went from being a trader to data engineering, and why talent is key to success.
---
Tell me about your role at Point72 and what you do at the Firm?
I joined the firm two years ago to lead a new data engineering technology function. My initial focus was to build a central data platform, bringing data in from internal or external sources, scrubbing it, validating it, storing it, and allowing users to easily access it, all while working closely with compliance.
I've also been working on building a central reference data platform that allows for us to house accounts and people and portfolios and strategies; working on data governance components, which is kind of like a catalog; and on improving some business processes to more easily automate workflow and improve visibility into project stages.
What do you enjoy most about your job here?
For starters, the work I'm doing here is challenging, and I feel like I've learned as I've gotten older that, while you always want the wins and to get the pat on the back, you get the most growth professionally when you're really challenged.
I really love being part of a company that's competitive and that wants to be the best. You don't get that everywhere you work. It shows in the way that people think about their jobs here, the way they interact. Being part of a competitive culture is something that I longed for before joining Point72. There are expectations for performance, for delivery and execution here, which is something that I think you need to be a successful business.
What do you think we do well as a firm?
We value talent here at every level. In order to attract and retain the best people, you have to manage people properly, you have to care about them and give them an opportunity to grow, and I think we do that well.
Also, it's a flat organization. People are open to having conversations and communicating and hearing your perspective. Everybody wants the same thing. We all want to be successful. People are really working to make this place the best, and it feels like your work is valued.
How did you wind up in technology? Was this always the career path that you saw yourself taking?
In college, I studied computer science and business and finance, and all I wanted to do was get into trading. But I tried it and it never really clicked for me. I never enjoyed it as much as I thought I would.
When I was a trading assistant, I did some work helping to build out an order management system with the technology team. It was the most I enjoyed myself in probably the first five years of my career. So, when an opportunity arose in technology, I took it.
I had studied technology, but a corporate environment is very different. I took a lot of refresher courses and just soaked up everything I could. One thing I did learn from trading was I really needed to focus on learning more and being mentored better. I knew that by switching gears in my career, if I was going to make this work, I had to be open and listen to feedback, and it's something that's helped me longer term.
How did you get into data?
I eventually started managing a trading technology team at a former employer, and that was really my first touchpoint with getting into data, the quality of the process, the controls around it, where it was coming from.
Then I was asked to run a new data team under a new COO who saw the potential that data had. It was a challenging team to build because you have to understand the data, the business, and its process. A lot of people miss one or two of those. That team was a much smaller version than what I've done here, but it was a great learning experience building on a business plan, building a strategy, selling it, getting senior managers to buy in.
Do you have a perspective that drives how you approach your work?
First, don't be afraid to ask questions. I think people do things for a long time and then think they know everything. I try to stay humble and inquisitive. There're always new technologies and new ways to solve problems.
Second, hire the right people and support your people. I would say one of my better skills is talent identification. I don't think I'm a brilliant technologist, but we try to hire them. Hiring the right people will make all the difference between you succeeding or failing.
Lastly, execute and drive value. Bottom line is we all work for a business and in the end, the result has to be something of value.
This is not an advertisement nor an offer to sell nor a solicitation of an offer to invest in any entity or other investment vehicle. The information herein is not intended to be used as a guide to investing or as a source of any specific investment recommendation, and it makes no implied or express recommendation concerning the suitability of an investment for any particular investor. The opinions, projections and other forward-looking statements are based on assumptions that the authors' believe to be reasonable but are subject to a wide range of risks and uncertainties, and, therefore, actual outcomes and future events may differ materially from those expressed or implied by such statements. Point72, L.P. or an affiliate may seek to invest in one or more of the companies discussed herein.
---