Leadership Team
Anthony Paquette
Chief Financial Officer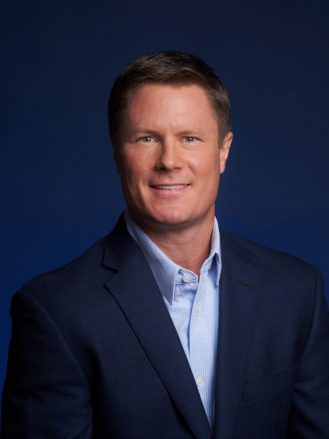 Anthony "Tony" Paquette is the Chief Financial Officer of Point72, L.P., where he is responsible for leading the global finance, treasury, broker relations, real estate & facilities organizations for the company. He joined Point72 as CFO in October 2020.
Prior to Point72, Mr. Paquette was a Business Unit Leader at financial technology company, Social Finance (SoFi), in San Francisco from 2018 to 2020, where he was a responsible for treasury, market risk, regulatory & financial operations, and international expansion. Prior to SoFi, Mr. Paquette was a Managing Director at JP Morgan Chase in New York from 2010 to 2018, where he most recently served as Global Head of Funding and Liability Management for the company, and previously as a portfolio manager in the Chief Investment Office. Before joining JP Morgan, he was a Managing Director in Treasury and Corporate Investments at Bank of America from 2006 to 2010 and began his career as an equity research analyst at Goldman Sachs in 2000.
Mr. Paquette graduated from Brown University in Providence, RI, where he played Varsity Football, and double majored in Business Economics and Organizational Behavior and Management, and is a CFA Charterholder.
Mr. Paquette serves on the advisory board at Scholars of Finance, a non-profit organization whose mission is to inspire character and integrity in the finance leaders of tomorrow. He also serves on the President's Athletics Advisory Council at Brown University, and is a board member of Junior Achievement of New York and the Managed Funds Association (MFA).
Mr. Paquette is originally from St. Paul, Minnesota. He is married and currently resides with his wife and 3 children in Darien, CT.