Leadership Team
Ariel P. Speicher
Head of Human Resources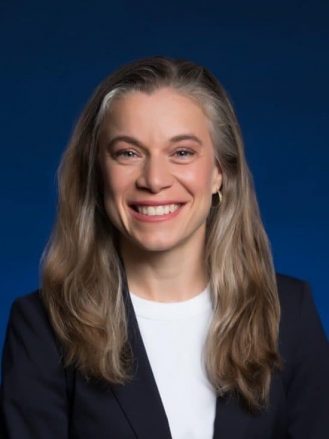 Ariel P. Speicher leads Point72's Human Capital function. She joined the firm in September of 2016 and before leading Human Capital, she had most recently served as the Senior HR Business Partner, responsible for the planning and execution of talent management across our firm. In addition, Ms. Speicher managed the team of global HR Business Partners and led Global Benefits and Compensation.
Ms. Speicher joined Point72 from American Express, where she had a portfolio of responsibilities, including organizational effectiveness, talent management, and coaching. When Point72 hired her, Ms. Speicher was Amex's Chief People Officer and strategic thought leader for EVPs in the Global Finance Organization. Ms. Speicher joined American Express as an inaugural member of the HR Global Rotation Program and spent nearly a decade in HR roles of increasing responsibility in both the UK and New York offices.
Ms. Speicher graduated from Yale University with honors, holds an MPhil in European Studies from University of Cambridge, and earned an MBA from London Business School.