Leadership Team
Rafael Lopez-Espinosa
Chief Operating Officer, International and Head of Warsaw and Paris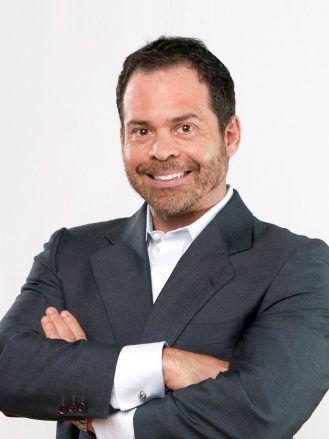 Rafael Lopez-Espinosa is the Chief Operating Officer for Point72's international businesses, responsible for overseeing the Firm's investment services functions in APAC and EMEA. He also leads our Firm's Warsaw and Paris offices.
Mr. Lopez-Espinosa joined Point72 in 2015, and most recently was Global Head of Strategy, leading large cross functional projects. Prior to joining the Firm, Mr. Lopez-Espinosa was a Principal at the Boston Consulting Group. While in that role, he specialized in asset management, payments, corporate development, and private equity. He has deep international experience, having lived and worked in US, Brazil, France, UK, and Spain.
Before his 10-year tenure at BCG, Mr. Lopez-Espinosa worked for Electricite de France as a R&D quant researcher, for British Telecom as part of their Future Leadership program, and for the NGO Endeavor.
Mr. Lopez-Espinosa earned his M.Sc. in Electrical Engineering from Polytechnic University in Madrid, where he graduated as Salutatorian. He spent his final year at the Ecole Centrale Paris and developed a Master thesis on quantitative modeling applied to wind power generation. He earned his M.B.A from Stanford University.