London Office Spotlight
August 2023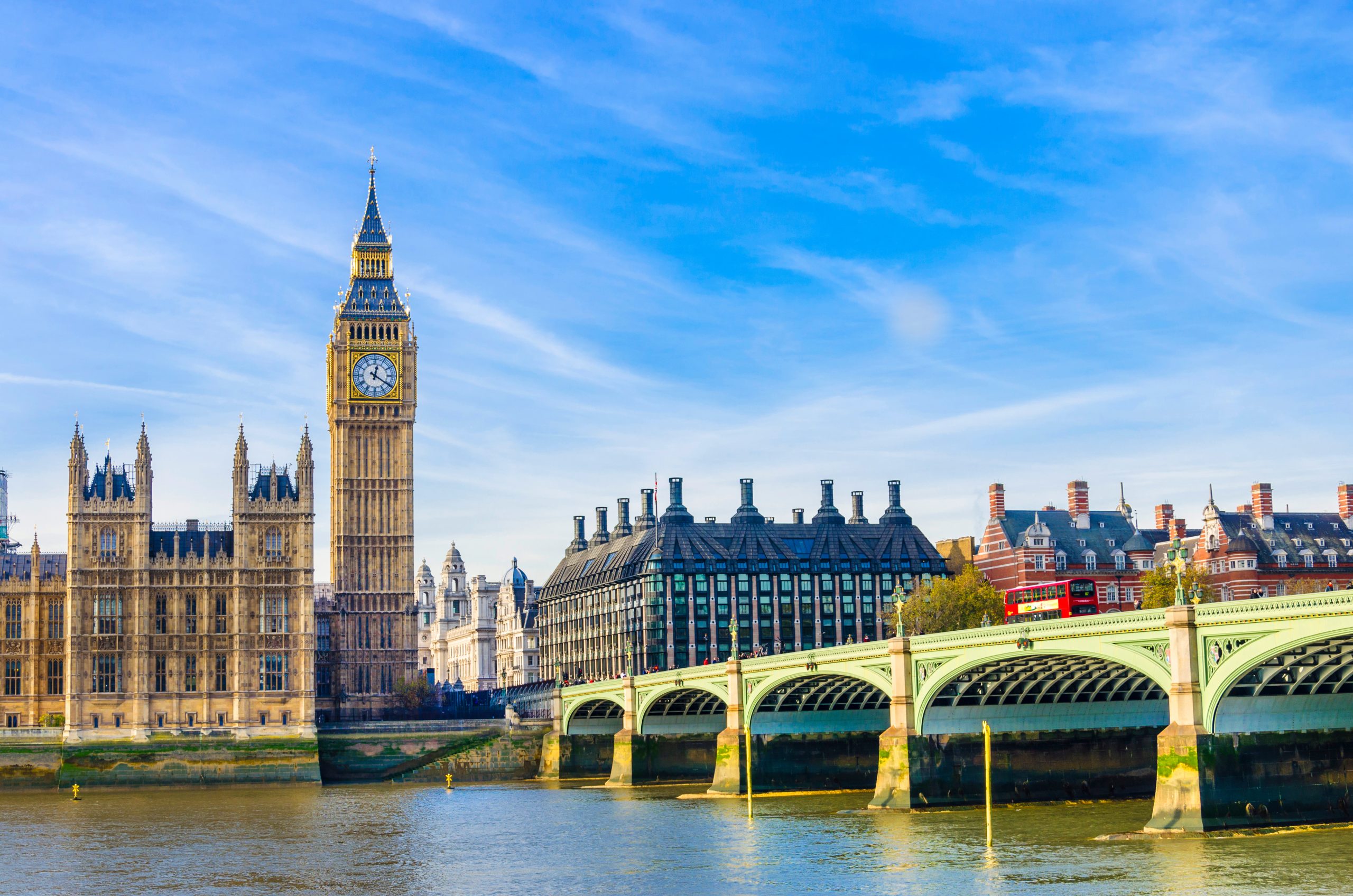 Niall Hession, Head of Trading for Europe, and Jade Harber, Head of Compliance for EMEA, have worked in our London office for more than seven and five years, respectively. We caught up with them to chat about their career paths, what brought them to Point72, and what makes the London office so special.
---
Jade, you joined five years ago, and Niall joined seven years ago. How has the office changed since then?
Niall: I'm not sure what employee number I was, but maybe 11 or 12 in the door in London when we reopened in 2016. It was just a different dynamic then; it had a real startup vibe to it because there were so few of us so we were all doing so much. I'm not quite sure we had any idea it would grow to the critical mass it is today. It's been great to partake in the journey and, from my perspective, that's one of the most enjoyable aspects for me, that I was able to grow with the business in London.
Jade: It's grown so much. I think when I interviewed to join the firm there were about 50 people in the office, and there were 75 by the time I actually joined. So we were already growing quite quickly. We were just taking half of the second floor and now we have two complete floors here in St. James's Square, and another two floors on Jermyn Street, and we need more space! At the same time, while we've grown our presence quickly here, it's been a very organic growth.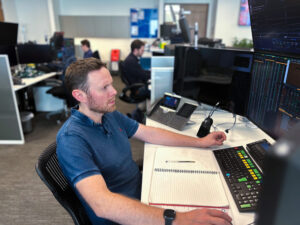 How did your career paths take you to Point72?
Jade: I studied law, but I never really wanted to practice. I was a slight outlier in that regard at law school, but I found law fascinating and I really enjoyed studying it. I remember when I was in law school, everyone said to me, why are you here? Why are you spending all this money if you're not going to practice? I was like, well, I haven't really found my feet. I thought I could benefit from professional studies that I could apply to any career path. From there, I got my first job in compliance at a hedge fund. I loved it and have worked in the space ever since.
Niall: I had heard from a contact at a large investment bank that Point72 was looking to hire a trading desk locally in London, and I thought it was an interesting proposal. I had worked for long-only asset managers pretty much all my career, and I just thought it was an exciting new challenge to join a hedge fund with a large long/short equity business. The feedback I heard within the London finance community was that there was strong investing talent within the firm, so I thought it'd be the right opportunity for me and a good time for me to pivot to hedge funds. I'm glad I made the move.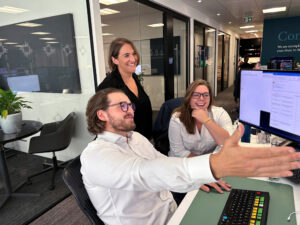 What's kept you here? 
Niall: First and foremost, the culture. Leadership has done a really great job here of maintaining a very collegial atmosphere. And, things work. I remember one of the PMs telling me that early on, and it stuck with me: things get done here. That's not true everywhere. The hierarchy here is shallow; it's just not a hierarchical environment. Everyone's expected to be entrepreneurial and to dig in and get things done. That tends to permeate through the business lines and I really enjoy it. Because it's such a flat structure, communication is pretty instantaneous and enjoyable. Sometimes we take for granted how well things work here. This is also a very people-focused firm, which is nice. There are no siloes here.
Jade: I would agree with all of that. I'm often one of the final interviews for people joining the office in different roles. I always say to them, Why Point72? And I would say that at least nine times out of 10, people say they've heard good things about our culture. The analysts in particular have heard about our high analyst retention rate and the amount of support that the analysts get in building their career and being set up for success. Turnover is low here – many of our PMs started here as analysts.
I spoke to someone on the sell-side a little while ago and they said, "I used to know Point72 when I worked at a bank in sales. A lot of people at other buy-side shops ring brokers and they're so aggressive, so rude and arrogant. Everyone I spoke to at Point72 was just so pleasant." That was a real tell. I think the reputation of us having a nice culture is out there.
Another thing about the firm is I think we do really well in diversity. We partner with a few mentoring schemes and one of the questions that always comes up with young women is, what's it like working in such a male-dominated field like finance? The great thing is, I can honestly say, we have a lot of women at the firm and many in senior roles that've been here for 10, 15 years. I think we definitely stand out in that regard.
What do you like about working in London?
Niall: The energy is great, and it's just such an incredible city. It's extremely cosmopolitan. The depth of history is great. There's so much to do, and it's such an old city. It's like history upon history upon history, it's just so layered. I think the Tower of London is a great example of that. It just shows how the city has evolved and developed over centuries. It's sort of a microcosm of London itself.
Jade: London is probably my favorite city in the world. I haven't flown far from here—I've always lived and worked around London. This city is rife with talent. It's definitely the place to be if you're doing this job. It's also a prime spot geographically; you overlap with Asia, the Middle East and the U.S. I couldn't imagine being anywhere else.
This is not an advertisement nor an offer to sell nor a solicitation of an offer to invest in any entity or other investment vehicle. The information herein is not intended to be used as a guide to investing or as a source of any specific investment recommendation, and it makes no implied or express recommendation concerning the suitability of an investment for any particular investor. The opinions, projections and other forward-looking statements are based on assumptions that the authors' believe to be reasonable but are subject to a wide range of risks and uncertainties, and, therefore, actual outcomes and future events may differ materially from those expressed or implied by such statements. Point72, L.P. or an affiliate may seek to invest in one or more of the companies discussed herein.
---