Point72 Hosts Career Day with Prep for Prep Students at Our Hudson Yards Office
September 2022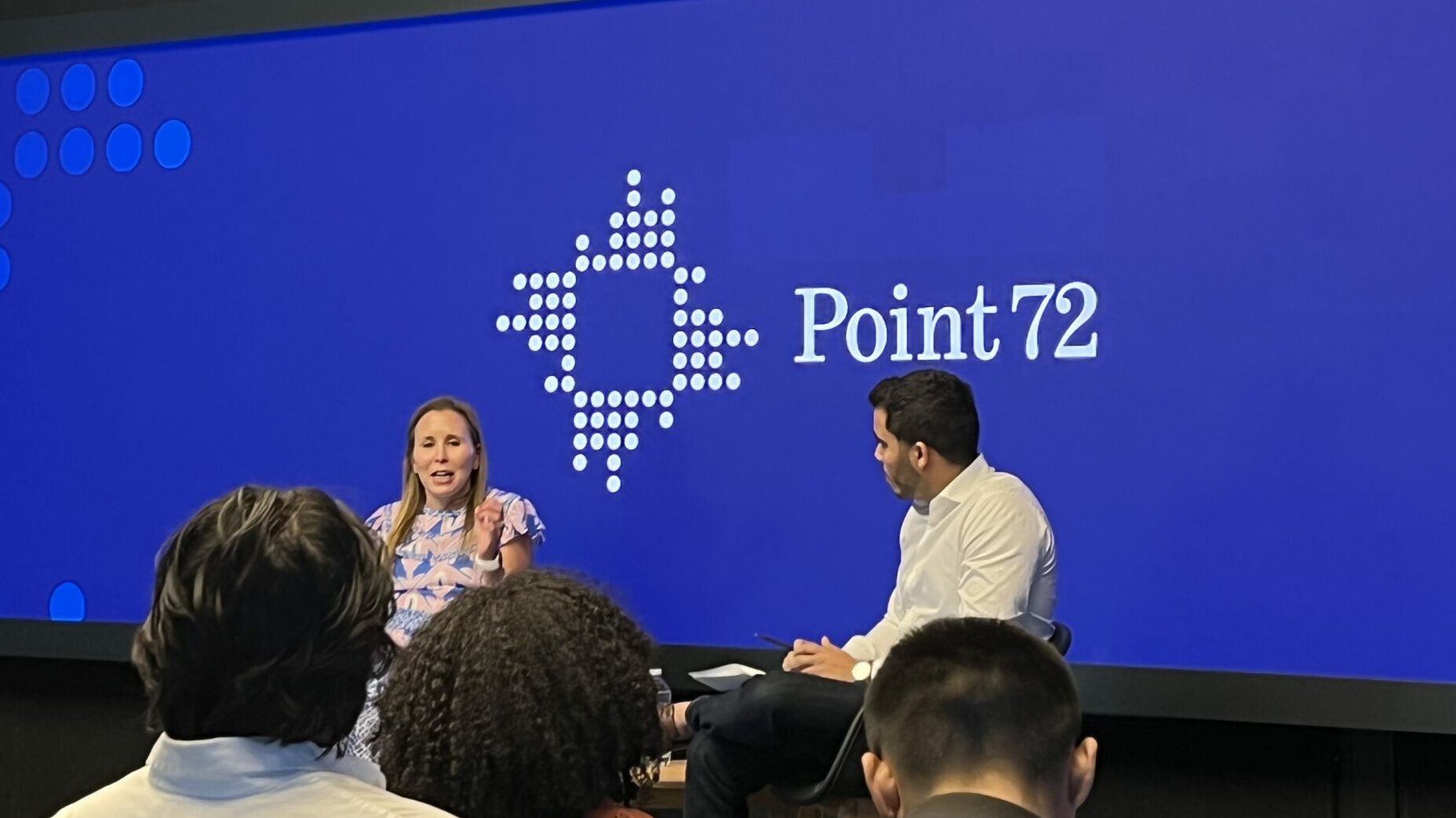 We welcomed college and high school students from the Prep for Prep program to our Hudson Yards office for an inaugural Career Day event. Around 30 students participated in a fireside chat with Laura Sterner, Point72's Global Head of Capital Development and Investor Relations, followed by a panel discussion with members of our Finance, Compliance, Proprietary Research (Market Intelligence), and Long/Short Equity teams, and a networking reception.
Laura spoke about what it's like to work in the financial services industry, at Point72, and in investor relations; what skills are needed to succeed at a hedge fund; and what she looks for during the recruiting and interviewing process. Members of the panel discussed their roles at the Firm, what their day-to-day schedule is like, and how their careers have grown since joining Point72.
Prep for Prep's mission is to give the most promising students of color in New York City access to educational, leadership and professional advancement opportunities that will prepare them for success. Miguel Vargas, a Prep for Prep alum who is currently the Business Unit Manager for Point72's Market Intelligence team, organized the event. He is a member of the Prep for Prep junior board, the Associates Council.
This is not an advertisement nor an offer to sell nor a solicitation of an offer to invest in any entity or other investment vehicle. The information herein is not intended to be used as a guide to investing or as a source of any specific investment recommendation, and it makes no implied or express recommendation concerning the suitability of an investment for any particular investor. The opinions, projections and other forward-looking statements are based on assumptions that the authors' believe to be reasonable but are subject to a wide range of risks and uncertainties, and, therefore, actual outcomes and future events may differ materially from those expressed or implied by such statements. Point72, L.P. or an affiliate may seek to invest in one or more of the companies discussed herein.
---