Point72 Hosts Fireside Chat with Ruth Jurgensen, CEO of Prep for Prep
June 2023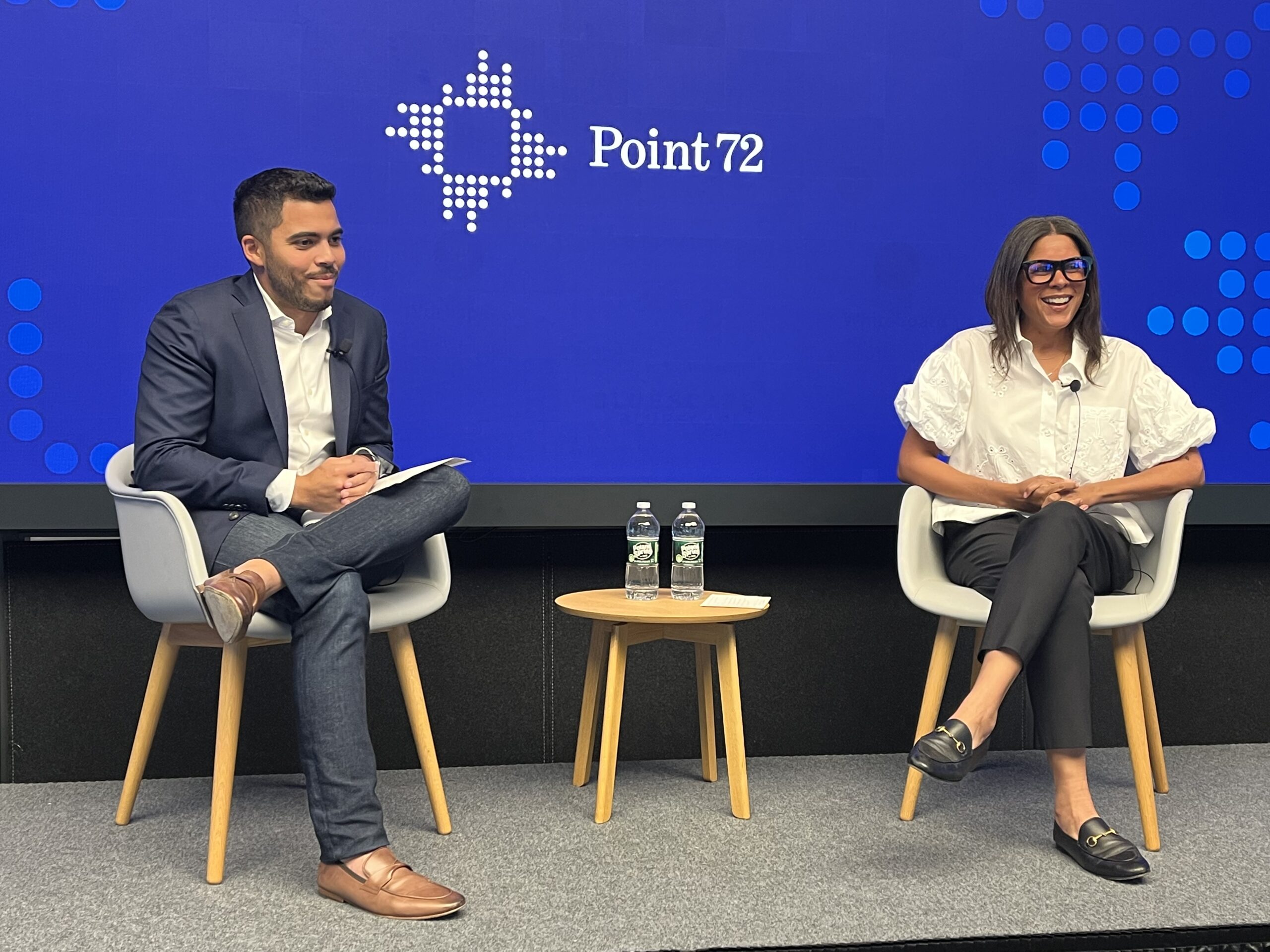 In June, we hosted a fireside chat with Ruth Jurgensen, CEO of Prep for Prep, a NYC-based educational non-profit whose mission is to develop future leaders by creating access to first-rate educational, leadership development, and professional advancement opportunities. The organization's programs help support the academic and personal growth of students from middle school through college and beyond, offering a sense of community, peer support, placement services, and a host of leadership development opportunities. This includes placing students in internships at prestigious firms and across industries, allowing students to gain a real understanding of what career they want to pursue and what interests them most.
The fireside chat focused on Ruth's mission and vision for Prep for Prep, what her day-to-day schedule and key priorities are like, what they look for in students interested in the program, and the valuable role internships can play in career development. It was moderated by Miguel Vargas, a Prep for Prep alum and junior board member who currently serves as Chief of Staff, Office of the COO for Point72.
We are proud to partner with organizations that provide high-quality access and career development opportunities for professionals from backgrounds traditionally underrepresented in financial services and are glad to have welcomed our own group of Prep for Prep interns at Point72 this summer.
This is not an advertisement nor an offer to sell nor a solicitation of an offer to invest in any entity or other investment vehicle. The information herein is not intended to be used as a guide to investing or as a source of any specific investment recommendation, and it makes no implied or express recommendation concerning the suitability of an investment for any particular investor. The opinions, projections and other forward-looking statements are based on assumptions that the authors' believe to be reasonable but are subject to a wide range of risks and uncertainties, and, therefore, actual outcomes and future events may differ materially from those expressed or implied by such statements. Point72, L.P. or an affiliate may seek to invest in one or more of the companies discussed herein.
---