Point72 Hosts Scholars of Finance Northeast Symposium
June 2023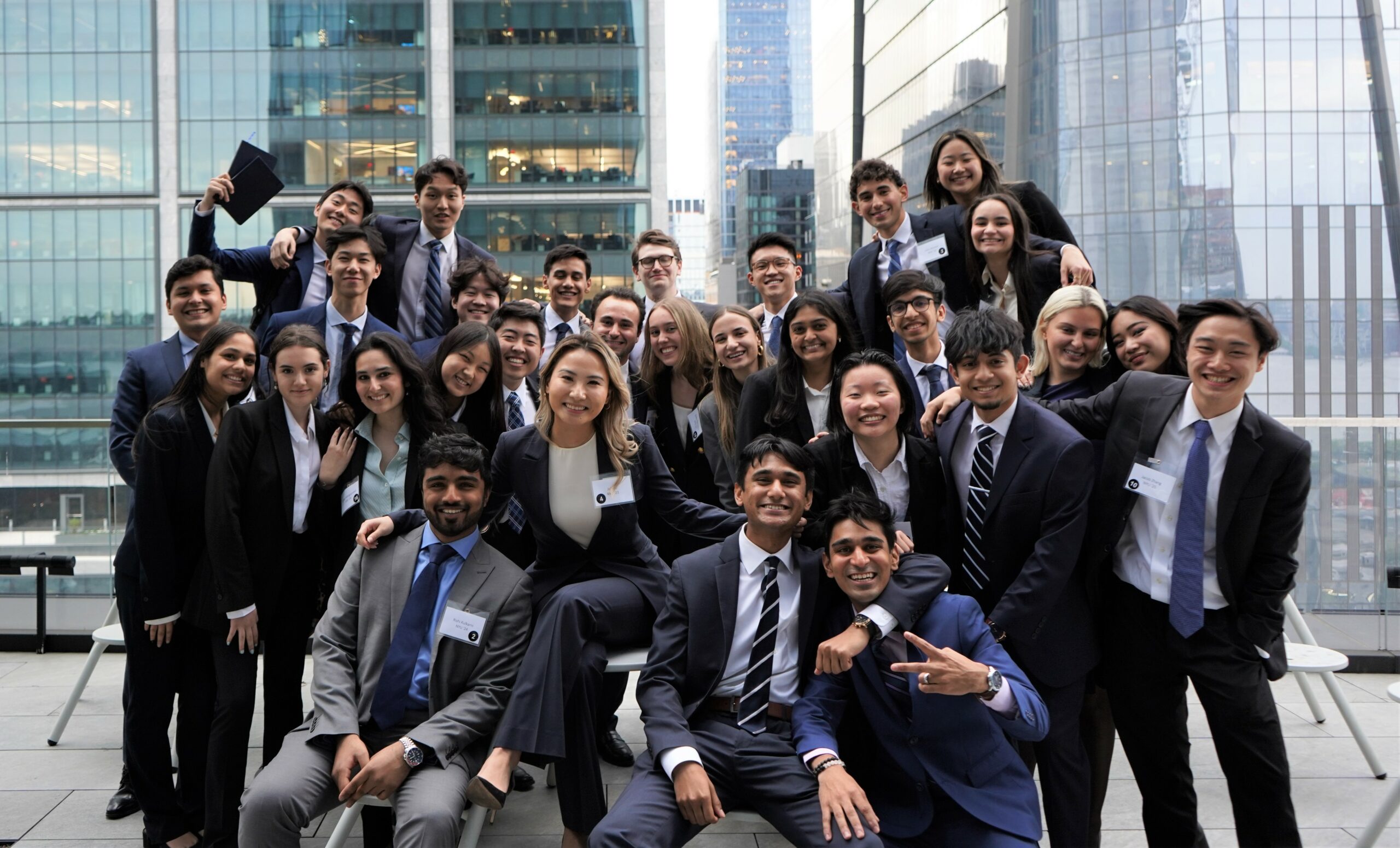 In April, we hosted the Scholars of Finance (SoF) Northeast Symposium in support of the organization's mission to inspire character and integrity in the next generation of finance leaders. SoF works to create a more equitable finance industry by providing leadership development and mentorship opportunities to undergraduates and connecting them with financial services firms such as ours.
Over 100 SoF students from seven universities joined us at our New York office to meet with our colleagues and other finance professionals.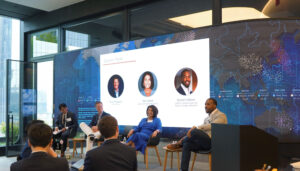 The event kicked off with a speaker panel and Q&A on leadership agility featuring Tony Paquette, our Chief Financial Officer; Naz Vahid, Global Head of Global Wealth at Work at Citi; and Daniel Hibbert, Head of Transformation and Platform Strategy at BlackRock. Our panelists spoke about building their leadership skills, the importance of mentorship, and establishing relationships in new environments.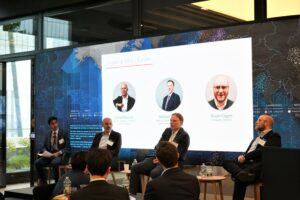 Next, Omid Malekan, Adjunct Professor at Columbia Business School; Michael Ashby, Point72's Head of Digital Assets Strategic Implementation; and Stuart Cogen, Point72's Treasurer; took the stage to lead the Crypto and Ethics forum, which was followed by student-led group discussions on the potential of cryptocurrency and its associated risks.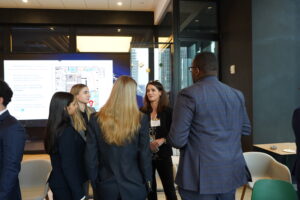 To close out the evening, students participated in a networking session with our colleagues and professionals from other companies that sponsor Scholars of Finance. Our senior leaders were impressed by the talent, ambition, and professionalism of the students that they spoke with.
We believe that events like this are essential to supporting diversity in our industry and we're proud to empower talent from underrepresented backgrounds to see themselves as the future of finance.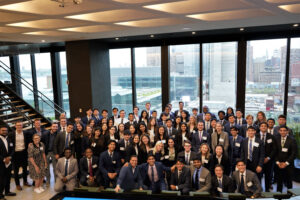 This is not an advertisement nor an offer to sell nor a solicitation of an offer to invest in any entity or other investment vehicle. The information herein is not intended to be used as a guide to investing or as a source of any specific investment recommendation, and it makes no implied or express recommendation concerning the suitability of an investment for any particular investor. The opinions, projections and other forward-looking statements are based on assumptions that the authors' believe to be reasonable but are subject to a wide range of risks and uncertainties, and, therefore, actual outcomes and future events may differ materially from those expressed or implied by such statements. Point72, L.P. or an affiliate may seek to invest in one or more of the companies discussed herein.
---