Point72's Summer Reading List
August 2022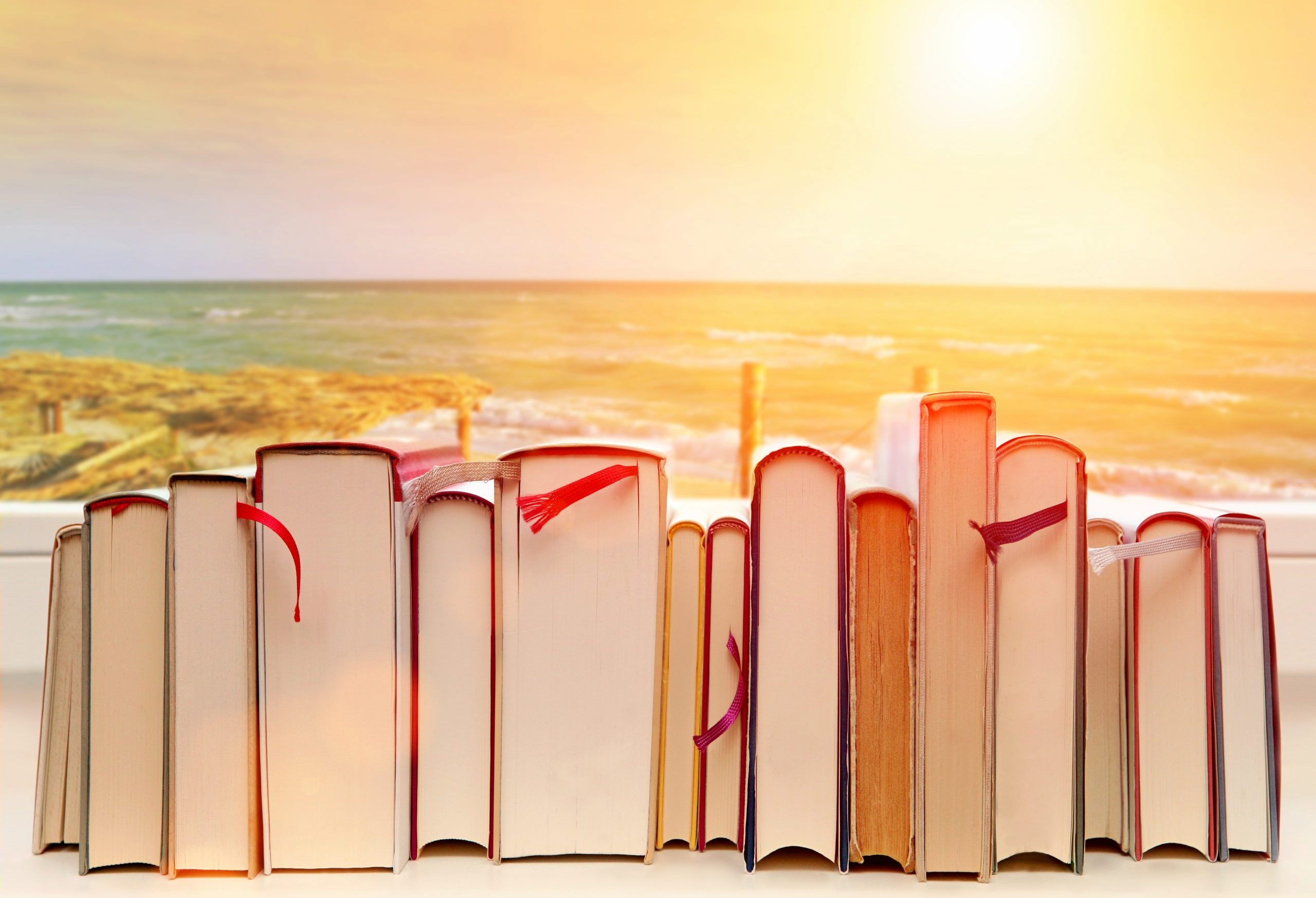 Point72 senior leaders shared books that they recommend—from science fiction novels describing a post-scarcity society, explorations of how algorithms and timing can be used to optimize our lives, to a tale of one of the most extreme explorers of the modern age.
---
Steve Cohen, Founder and Chief Executive Officer: I'd recommend "The Game: Inside the Secret World of Major League Baseball's Power Brokers," by Jon Pessah. It's a great historical context on why baseball is the way it is today and how labor relations between the players and league have developed over time. 
Denis Dancanet, President of Cubist Systematic Strategies: I've been making my way slowly through the "Culture" series by Iain M. Banks. This is a loose collection of sci-fi novels describing a post-scarcity society in which some of the most challenging jobs involve attempting to shape interaction with other civilizations. My favorite novel so far, "The Player of Games," describes a game so complex that it takes most a lifetime to learn. This seemed like an interesting allegory for what we do, and indeed, life itself. 
Jeanne Melino, Chief Inclusion and Engagement Officer: I rarely have time to read anymore, but I'm completely obsessed with  The Tim Ferriss Show podcast. Recently on a drive, I listened to episode #606, which featured Balaji S. Srinivasan, the author of "The Network State and How to Start a New Country," and I was riveted for over three hours. As a political science major in school and an attorney, his whole idea of a country without physical borders was very thought-provoking, and as I see it, a possible antidote to what's happening in the world today. 
Gina DiMento, Deputy Chief Compliance Officer: My favorite book of all time is "Conspiracy of Fools" by Kurt Eichenwald, which depicts the collapse of Enron. It is one reason I went to law school, because I couldn't believe such fraud could exist in the securities industry that extended so deep and for such a long duration, and I wanted to be part of the change.  
Michael Sullivan, Chief of Staff: "Steve Jobs," by Walter Isaacson. It's a fascinating read, well-written, and a unique lens into an incredibly complex, obsessive person who was in constant pursuit of perfection in the products he created – products that have truly changed the world. 
Will Tovey, Head of U.K.: "Beyond the Horizon" by Richard Parks – a biography of a good schoolfriend of mine who went from local sporting hero, through the depths of despair, to become one of the most incredible extreme explorers of the modern age. Also, "Richer, Wiser, Happier" by Richard Green – a well-written investment book which leverages a large number of the best investment brains who have lived to educate on how to live a "better" life.  
Tony Paquette, Chief Financial Officer: One of my favorites is a book called "Give and Take," by Adam Grant. The book is a fascinating and in-depth look at how people behave as "givers," "matchers," or "takers." The author uses real life examples and convincingly demonstrates that where someone falls on this spectrum can affect their success and happiness in work and life. It was one of the most inspiring books I've read, and one that I have shared with friends and colleagues many times. 
Harry Schwefel, Co-Chief Investment Officer: I'd recommend "The Lessons of History," by Will and Ariel Durant. I learned of the book in a podcast with Kiril Sokoloff of 13D Research where he referenced it as a must-read macro book. The book takes you through 5,000 years of human history with a focus on identifying recurring themes so you can consider how the study of the past and of human nature may explain the present and the future.
Mo Grimeh, Head of Global Macro: I'd recommend "The Second Mountain" by David Brooks, which came out a few years ago. I liked it, and I thought it offered a good perspective on moral ethics and commitment. 
Dan Gwak, Managing Partner of Point72 Private Investments: "Algorithms to Live By" by Brian Christian Tom Griffiths. This is a great book that explores how algorithms used in the field of computer science can optimize our own lives.  If you believe in self-improvement and have an analytical mind, this is a great read. Also "Nothing Like It in the World" by Stephen Ambrose. This is the story of the herculean effort and achievement of building a transcontinental railroad connecting the East and West Coasts.  A great reminder of the incredible things humanity can achieve with the right incentives, creative problem solving, and grit. 
Ariel Speicher, Head of Human Resources: Currently reading "Billion Dollar Whale" by Tom Wright and Bradley Hope. It's a good summer read – gripping, audacious and also a true story. It's corruption and greed on an epic level – the story of 1MDB and how an unknown young man pulled the wool over banks, billionaires and Hollywood moguls. For those craving fiction, I recommend "All the Light We Cannot See," by Anthony Doerr. It's a WWII drama set in France and tells the story of a French girl, a German boy and how they cope during the Resistance. 
Marc Desmidt, Head of Asia Pacific: I would recommend "The Splendid and the Vile." It's the story of Churchill, and his leadership of the U.K. during the Blitz in 1940. It speaks to leadership at a time of unprecedented crisis – something I think we all are looking for and can learn from in the current times in which we live! 
Sri Chandrasekar, Managing Partner of Point72 Private Investments: "When: The Scientific Secrets of Perfect Timing." This book really appealed to me because it clearly laid out how timing matters. What time of year should you start a project? What's the best way to optimize your day? These are things that I'm obsessed with and this book was chock-full of information. "The First Fifteen Lives of Harry August." Awesome novel about a group of "immortals" with a twist. Instead of living life linearly and not aging, they grow old and die, and then are reborn into the exact same life as before. It made me think about how I'd live life differently and what experiences I'd want if I got a redo. 
Laura Sterner, Global Head of Capital Development and Investor Relations: My role entails getting to know people and traveling a lot, which is great book reading time. I enjoy understanding people's history, cultures, who they are and what motivates them. I recently read "Bad Blood" – a rollercoaster ride of a life of an entrepreneur, creator, and builder that goes terribly wrong. A true story that is still playing out in the courts. It shows how fast things can get out of hand, the need to be truthful, the importance of culture and transparency and the need to remain humble.   
Matt Dowd, Head of Market Intelligence: Most of my reading time these days is with my two young boys. One book we all enjoy and have read multiple time is "Henry Hikes to Fitchburg" – a short story based on a passage from Henry David Thoreau's "Walden." For me, it's a fun and poignant reminder of two important life-lessons: 1. There are multiple paths to the same spot, and 2. Life is a journey, not a destination.   
Francine Fang, Deputy Head of Investments at Cubist: I would recommend "Atomic Habits" by James Clear. It is an easy read. It resonated with me on how incremental changes can add up to make very large impacts over time. Growth mindset and daily optimizations can be practiced to make significant contributions, in our lives and jobs! 
Gavin O'Connor, Chief Operating Officer: I'd recommend "The Boys in the Boat," by Daniel James Brown. It's a great story of perseverance about the U.S. Olympic crew team that competed in Nazi Germany in 1936. 
Jaimi Goodfriend, Head of Investment Professional Development: A podcast episode I often recommend is "Annie Duke: Getting Better by Being Wrong" on The Knowledge Project with Shane Parrish. Duke is a former professional poker player and an academic in psychology and cognitive theory. I like medium that makes me think, and this one was great in and out of the workplace. 
Mark Brubaker, Chief Technology Officer: "The Five Disfunctions of a Team," by Patrick Lencioni is one of my longtime favorite books because it's a quick and entertaining read while full of rich and invaluable advice for team leaders. It is highly relatable, and I imagine everyone can find something applicable in either their personal or work life. I also recently read "Washington," by Ron Chernow. I'm fascinated by influential historical figures, especially America's founding fathers, and this book details Washington's early adulthood, personality and motives that shaped him into the person we've all learned about.  
Rafa Lopez Espinosa, Global Head of Strategy and Head of Poland: I'd suggest "The Dichotomy of Leadership," by Jocko Willink and Leif Babin. This is a great book that explores the need for balance in leadership. It covers the intrinsic tensions between competing needs to balance teams and people, the mission, and yourself. It's a must-read for anyone interested in management.  
This is not an advertisement nor an offer to sell nor a solicitation of an offer to invest in any entity or other investment vehicle. The information herein is not intended to be used as a guide to investing or as a source of any specific investment recommendation, and it makes no implied or express recommendation concerning the suitability of an investment for any particular investor. The opinions, projections and other forward-looking statements are based on assumptions that the authors' believe to be reasonable but are subject to a wide range of risks and uncertainties, and, therefore, actual outcomes and future events may differ materially from those expressed or implied by such statements. Point72, L.P. or an affiliate may seek to invest in one or more of the companies discussed herein.
---