Point72's Warsaw Office Enjoys Annual Team Building Event with Mock F1 Races
August 2023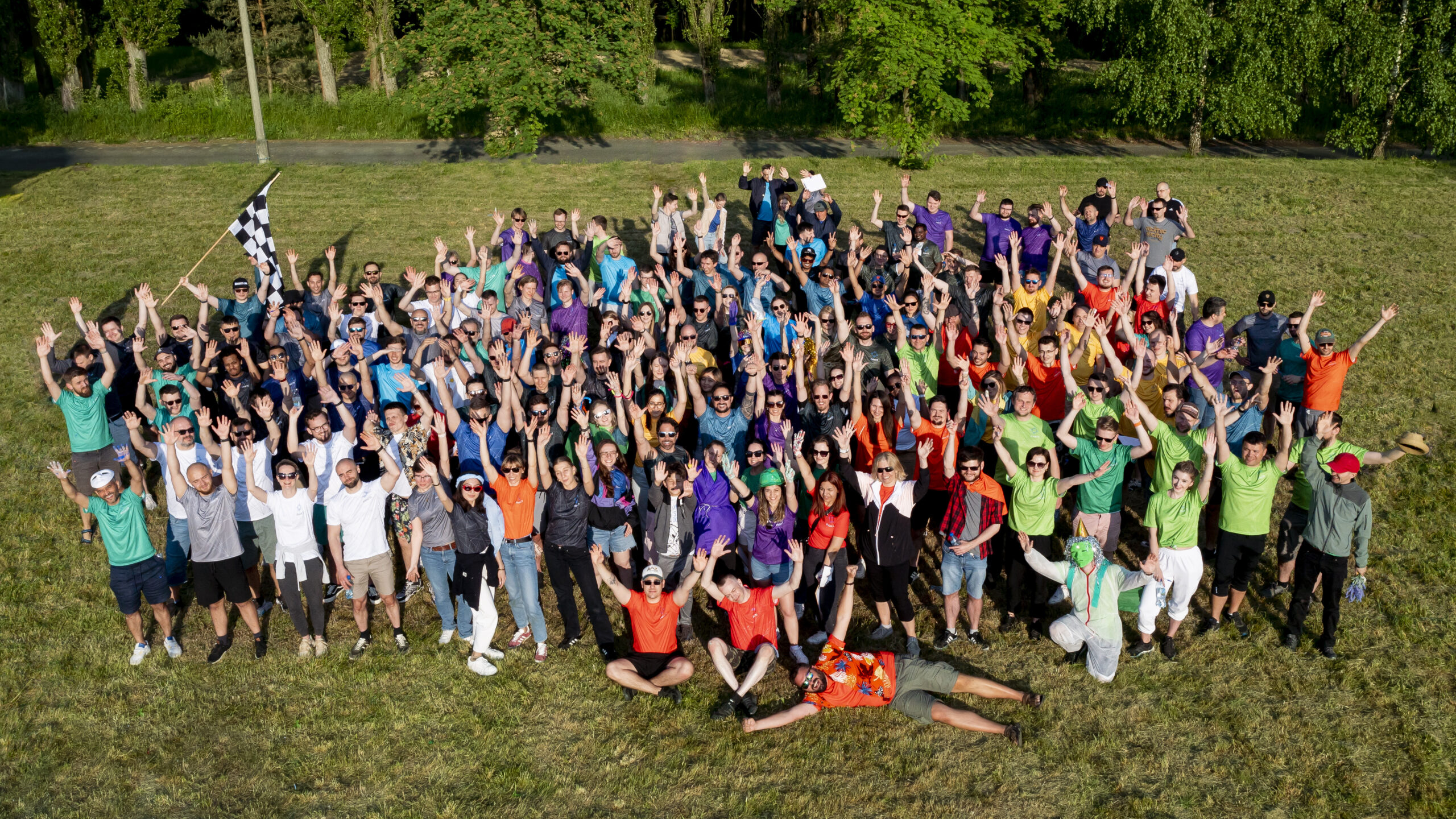 Point72's Warsaw office recently brought together roughly 200 colleagues for its annual Team Building, Training, and Integration Event (TBTI). The offsite aimed to encourage collaboration, idea generation, and cohesion among the team.
The day started with a presentation on the firm's Global Mission and Values, and then the group was divided into 15 teams for smaller breakout sessions to discuss positive aspects of the Poland office and action points for improvement.
Next, each group formed a team to construct, present, and race mock Formula 1 cars. The competition required a diverse range of skills and the collective efforts of each team. Some team members took on the role of negotiators, acquiring additional materials, others applied their engineering expertise to build the cars, and then lastly some were needed for the race itself to pull and navigate the car across the finish line. Whether someone possessed natural negotiation abilities, tech prowess, or simply thrived on competitive excitement, the experience catered to all.
To cap off the day, we had an office dinner followed by an 80s themed dance party. It was a fantastic opportunity for our team to showcase their creativity and enjoy a light-hearted evening of nostalgic fun.
The TBTI '23 event successfully engaged teams from various departments, fostering collaboration and relationship-building among office members. Moving forward, we intend to utilize the valuable insights gained to continue to enhance our workplace environment and promote a culture of collaboration.
This is not an advertisement nor an offer to sell nor a solicitation of an offer to invest in any entity or other investment vehicle. The information herein is not intended to be used as a guide to investing or as a source of any specific investment recommendation, and it makes no implied or express recommendation concerning the suitability of an investment for any particular investor. The opinions, projections and other forward-looking statements are based on assumptions that the authors' believe to be reasonable but are subject to a wide range of risks and uncertainties, and, therefore, actual outcomes and future events may differ materially from those expressed or implied by such statements. Point72, L.P. or an affiliate may seek to invest in one or more of the companies discussed herein.
---