Spotlight on: Point72's Hong Kong Office
January 2023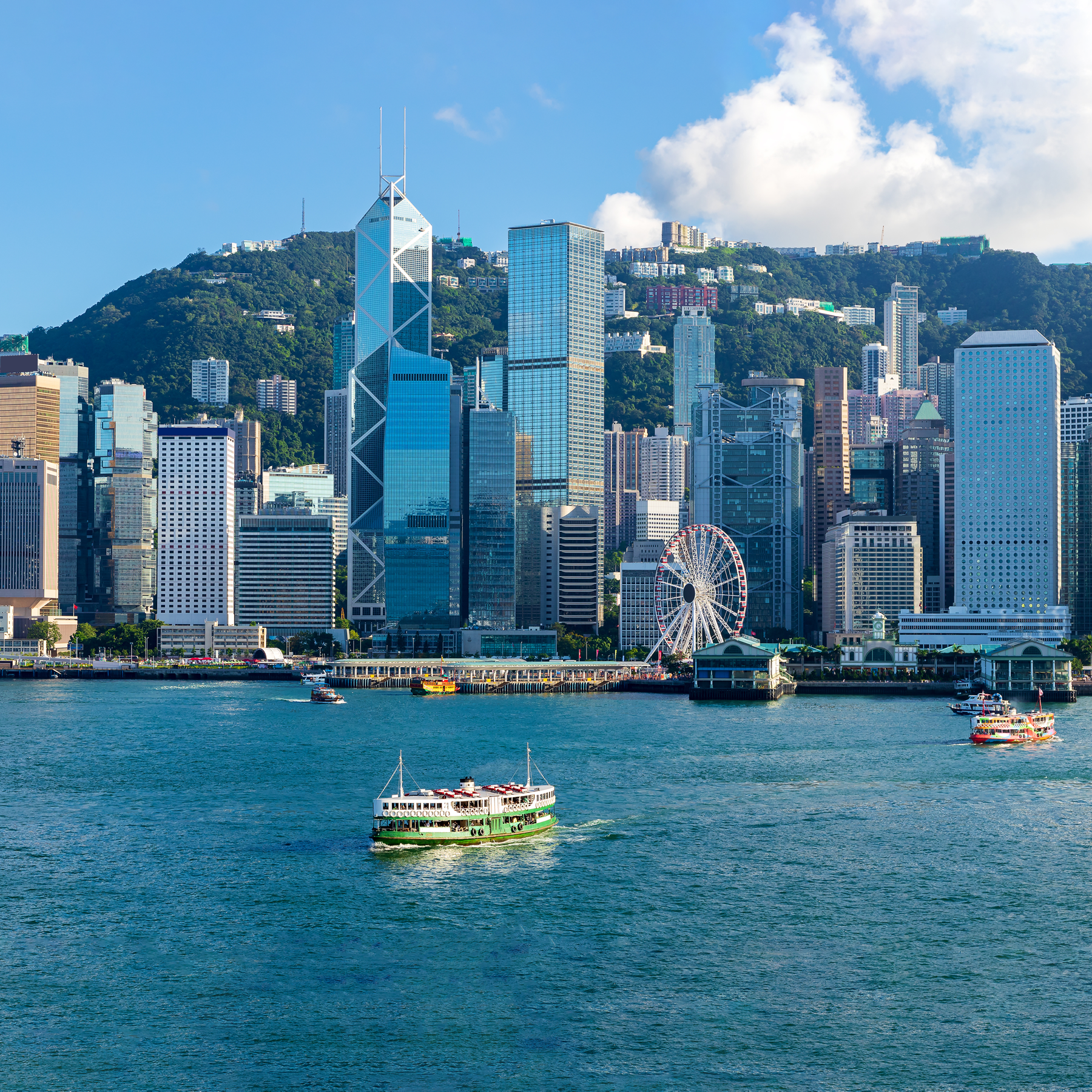 Portfolio Manager James Lau and Candice Yip, Human Resources Senior Business Partner, have both been in our Hong Kong office for more than a decade and have witnessed its growth firsthand. We caught up with them to hear about what makes it special to work here. Here's what they had to say.  
---
Candice and James, both of you celebrated your 10-year anniversaries with the Firm last year. How has the Hong Kong office changed since you joined? 
Candice: It's tripled in size since then! It's our biggest office in Asia, but when I started, it was much smaller and many functions we have here in HK today did not exist.
We moved offices since then and we now have two floors in our building. It's a beautiful office, lots of natural light, very modern with state-of-the-art hardware to enable you to work efficiently. We're WELL-certified, which I think shows how committed we are to employee health and wellbeing. The space is designed to create a collaborative and engaging environment – our pantry is designed to encourage ad hoc conversations and team lunches with dining booths and a foosball table! We're located in Central, the main financial district in Hong Kong. It's just a nice place to work.
James: When I joined, the Firm was in growth mode. We were a relatively small office, but we were growing quite fast at the time. It's changed a lot since then.
I think that because the Firm has been committed to the region for so long and has never wavered in that, we've earned a lot of respect. Many of our competitors shut their doors in the wake of the financial crisis, but we stayed committed. That has meant a lot to counterparties and corporates.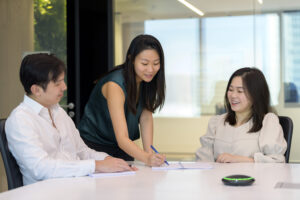 Candice, how would you define the culture of the office there? How do you think it differs from other asset management firms in Hong Kong? 
Candice: We have a strong global brand and Hong Kong presence. We care about our people and we want to attract and retain the best talent. We're big enough to feel established, but small enough where you can still get to know everybody here; you won't get lost and everyone is very friendly.
We host a number of events, including weekly office-wide lunches, and we also purposely plan something for every day in the office to encourage group discussions and collaboration. We usually try to do something for Halloween, Christmas, and Lunar New Year, and also participate in local events like racing in the next Dragon Boat festival.
I think these kinds of events are really important because they're opportunities for us to get to know our colleagues better. Those relationships with our colleagues are the basis for building respect and trust, which support our culture of collaboration and camaraderie, and that in turn enables us to learn from each other and continue to grow.
Across the Firm, finding and retaining the best investment talent has long been a focus. How do you think about talent development, mentorship and trying to make sure that the people working for you progress in their careers?
James: The people we employ are the most important driver to our success. I've been very lucky to have worked with some very smart and dedicated analysts, who set an example for everyone. I believe in pushing our analysts to take on more responsibility.
Talented people will be recognized and given an opportunity, whether by us or another firm, so it's important that we're the first to give them that chance to meet their career aspirations, providing guidance and support along the way.
I love looking at stocks and I love managing a portfolio, but I also really enjoy running a team, trying to attract the best talent and design programs to retain the best talent.
I've also benefitted from having mentors at the Firm. When the markets are tough, I'll reach out to Steve and pick his brain. Our Co-CIO Harry Schwefel has been fantastic; I've learned so much from him. Being able to interact with Steve and Harry on a regular basis has been great, and something that's really unique to Point72 to have such deep involvement from senior management.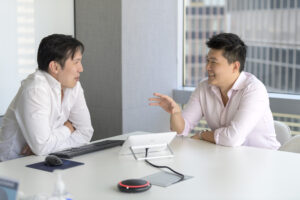 Candice: We have a reputation in Hong Kong for having a very high bar for hiring, which is true. We want to hire the best. There's a lot of smart people here and as I've said, it's also a really friendly office! I love that about working here.
Our Firm is built on learning, adapting and improving, and we put in a lot of work towards mentoring and training, and that sense of working together to help everyone progress in their careers really sets us apart with our culture. There's also a lot of informal mentoring, as well, now that people are back in the office, so that's been great to see—people coming together and building and strengthening relationships.
We've had the Point72 Academy here in Asia for about five years now, and we have an emerging global PM program called Point72 LaunchPoint. Our Investment Services side of the business is also growing rapidly, and we're focused on ensuring that people have the tools necessary to advance in their careers, and to transfer to different areas of the Firm, if that's of interest to them.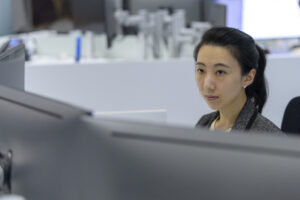 What keeps you in Hong Kong?
James: We believe Hong Kong is the best place to be with its international, world-class infrastructure and proximity to China and North Asia.
Candice: This is a great place to live. Hong Kong is such a bustling city and there's always something for everyone. If you have a young family there's a lot of child-care support, everything is so close by; you're not commuting from an hour away like in other major cities. It might take you 10 to 15 minutes to get to the office, but equally you can go an hour out and you'll be at the beach or on another island. You have everything at your fingertips. It's the perfect little island to be on.
This is not an advertisement nor an offer to sell nor a solicitation of an offer to invest in any entity or other investment vehicle. The information herein is not intended to be used as a guide to investing or as a source of any specific investment recommendation, and it makes no implied or express recommendation concerning the suitability of an investment for any particular investor. The opinions, projections and other forward-looking statements are based on assumptions that the authors' believe to be reasonable but are subject to a wide range of risks and uncertainties, and, therefore, actual outcomes and future events may differ materially from those expressed or implied by such statements. Point72, L.P. or an affiliate may seek to invest in one or more of the companies discussed herein.
---