Tokyo, Singapore, and Hong Kong Offices Take Part in Winter Volunteer Events
February 2023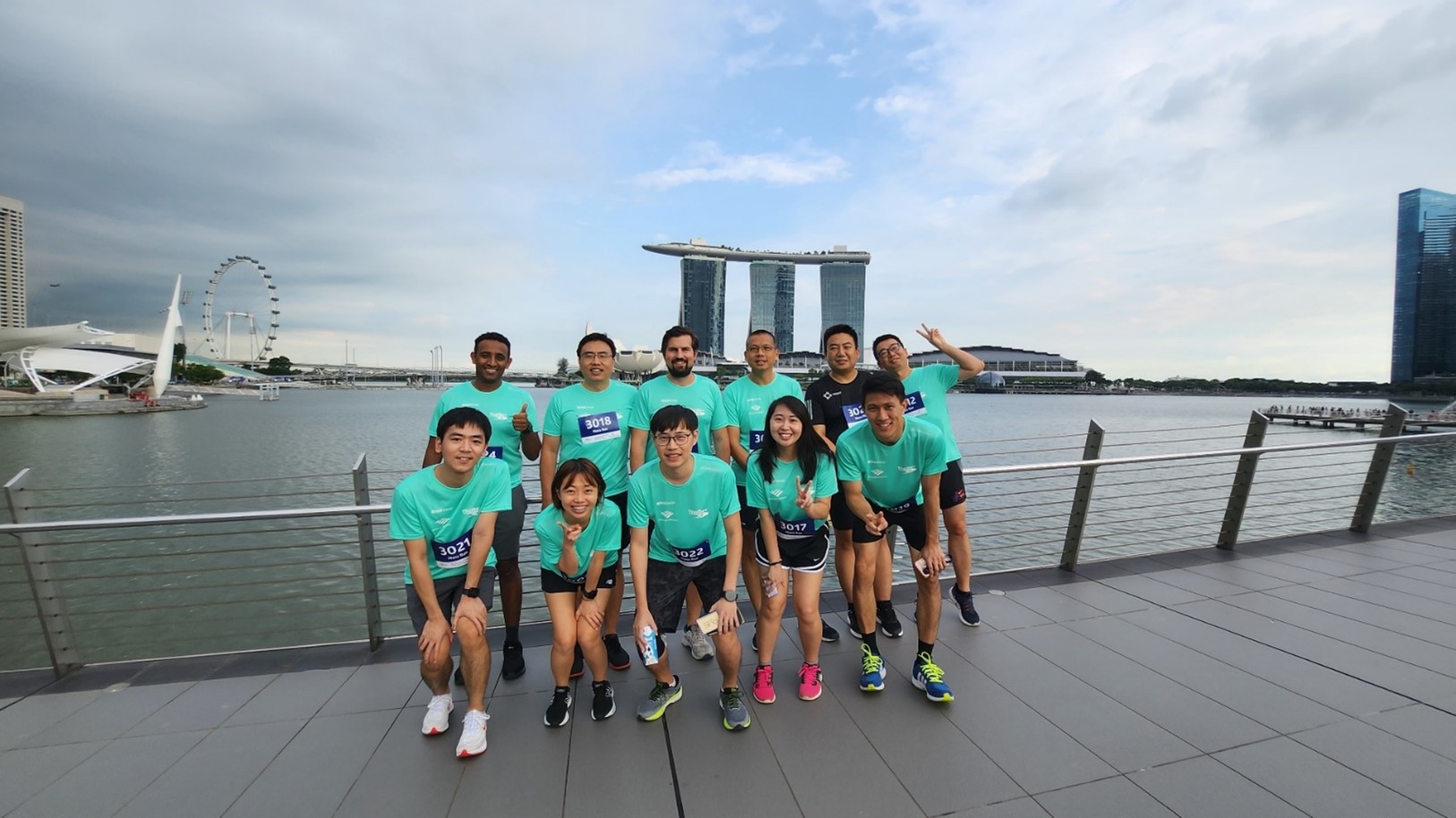 Three of our Asia offices—Tokyo,  Singapore, and Hong Kong—took part in volunteer events organized by our Community Matters ambassadors over the winter. Our colleagues in Tokyo teamed up on a Sunday to help the Arakawa Clean-aid Forum. Together they collected 14 45-liter bags of waste, one bag of non-combustible waste, four bags of empty PET bottles, eight bags of glass waste, two bags of empty cans and two oversized items—all of which were along the riverbank. Their efforts help restore reed fields and wetlands, which contribute to restoring ecosystems in urban areas.
In Singapore, our colleagues participated in a charity run at the SGX Cares Bull Charge at The Float @ Marina Bay. The SGX Cares Bull Charge helps make a positive impact on their beneficiaries' lives, namely Autism Association (Singapore), AWWA Limited, Fei Yue Community Services, HCSA Community Services, and Shared Services for Charities. SGX Cares Bull Charge is the only corporate charity initiative that brings together the financial community and SGX0-listed companies to support the needs of underprivileged children and families, persons with disabilities, and the elderly.
Our colleagues in Hong Kong, along with family members, volunteered a Saturday afternoon at HandsOn Hong Kong, where they made nutritious hot soup from rescued ingredients and unsold vegetables collected from wet markets. They later delivered the soup to 23 elderly households in Kwai Tsing District. To round out their day, they also learned about the problems of food waste in Hong Kong and tips for food daily waste reduction.
This is not an advertisement nor an offer to sell nor a solicitation of an offer to invest in any entity or other investment vehicle. The information herein is not intended to be used as a guide to investing or as a source of any specific investment recommendation, and it makes no implied or express recommendation concerning the suitability of an investment for any particular investor. The opinions, projections and other forward-looking statements are based on assumptions that the authors' believe to be reasonable but are subject to a wide range of risks and uncertainties, and, therefore, actual outcomes and future events may differ materially from those expressed or implied by such statements. Point72, L.P. or an affiliate may seek to invest in one or more of the companies discussed herein.
---