Leadership Team
Jeanne Melino
Chief Inclusion and Community Officer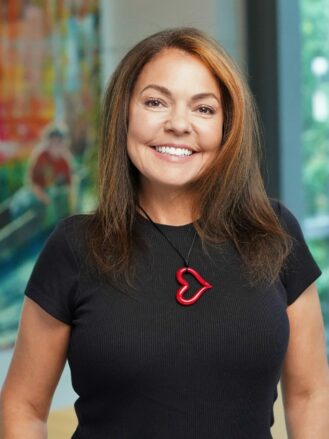 Jeanne Melino is Point72's Chief Inclusion and Community Officer, responsible for strengthening firm culture and promoting a more diverse and inclusive workforce. She is also the Head of Community Matters for the firm and the Director of the Steven & Alexandra Cohen Foundation. She assists both Point72 and the Foundation in fostering their relationships with the community through charitable endeavors, and is also responsible for the Foundation's daily activities and provides general oversight of all grant-making decisions. In 2021, she was appointed Senior Vice President of Foundation and Community Engagement at the New York Mets, helping to build up the new Amazin' Mets Foundation.
Before Point72, Ms. Melino was an Executive Vice President of Innovative Philanthropy, a philanthropic consulting firm. Ms. Melino refocused her career on corporate and foundation relations and charitable consulting after more than 10 years as a practicing attorney. Ms. Melino began her legal career as an Assistant District Attorney prosecuting felony crimes in New York's Westchester and Suffolk Counties. She then joined the law firm of Wilson, Elser, Moskowitz, Edelman & Dicker, LLP, and went on to become a Partner at Cozen O'Connor.
Ms. Melino received her B.A. from Manhattan College and her J.D. from St. John's University School of Law. She is a board member of Domus and the New York Mets.